Modern and Creative
WordPress Plugins
BooSpot Team is found behind best designed WordPress web pages and Recommended by a big number of satisfied customers for its Coding and Creative Skills
BooSpot Helps Your Online Existence
We are a team of passionate developers working together to create modern and useful products to make your job easier.
You can surely rely on us.
Our support team is always ready to assist you anytime you need a helping hand. More information you provide about your problem, the better solution you get.
Get the plugins you need for your next project and let the technology do the work for you. All of our products are backed by 14 days money back guarantee.
Ultimate Rich data Schema for WordPress
uSchema is simple yet powerful plugin to help WordPress users and developers to integrate advanced metadata and structured data to their website easily.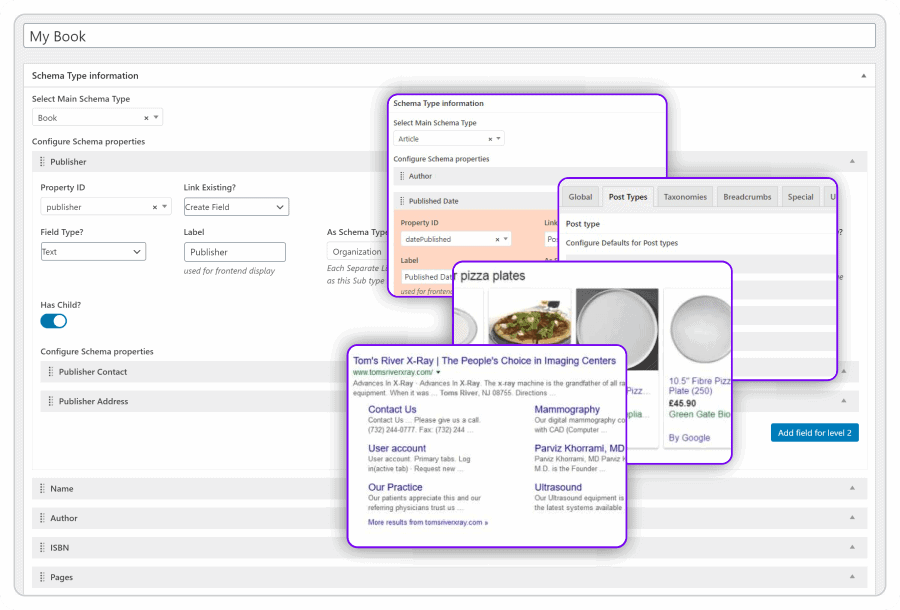 Premium Recipe Plugin for WordPress
Boo recipes plugin provides multiple design layout options to select for showing recipes on your WordPress website without worrying about Recipe Schema for SEO.
They are just brilliant. Fast, skilled, friendly and with excellent communication. I will keep coming back, that's for sure. Thank you for all the help so far.
Communication was impeccable from this team and the end result was to my needs. Will continue and recommend
I recommend this team to anyone who needs advanced WordPress and woo-commerce customization.
They are nice website designers, flexible and did more than what was required as per the job contract.
I FELT LUCKY to have found this developer to help me with my WordPress site redesign project. It was my first time outsourcing a job like this, and I have limited knowledge in WordPress -- but I know I've nailed down the best.
Throughout the project the team patiently clarified my requirements, and answered my doubts. I like how they enthusiastically communicated with me, and responded to my messages speedily.
The project was carried out in a meticulous and structured manner, and needless to say, the quality of the end results were top-notch.
They came through with a new website for my company. My expectations were low but ATAKI (BooSpot) looked at what I had and suggested design with outstanding features that would work for my site. I took their advice and they were right.